Call Now For a Free Quote! 770.822.9843
About E-Z Out Tree Service – In Business for 30+ Years
We're the Family Owned Tree Company that You Can Trust
Our Motto is: We always strive to provide service above and beyond what we promise
Since 1987, our staff at E-Z Out Tree Service has been providing tree removal services for home and business owners all around north metro Atlanta.
For two generations we have been family owned and operated. We take great pride in the fact that we are an American Owned and Operated business. Our owners, Tom Harvey, his wife Susan, and their son, Cole, are the family backbone of the company.
We offer emergency tree removal services, tree and branch trimming services, stump grinding, stump removal, after storm cleanup, difficult tree removal, dead tree removal, zip-lining branch removal, crane-work tree removal, and spider lift tree services.
Fully licensed and insured, we have skilled teams of tree cutters and climbers that safely rope the branches and logs down to the ground when necessary. We always respect and protect your surrounding landscape. All the brush and wood products are chipped and hauled away to be completely recycled. Our crews take great pride in their work and the cleanup job has been described as "immaculate" by some of our customers.
With an arborist on staff, E-Z Out Tree Service is the most reliable and knowledgeable in N.E. Georgia. We offer commercial and residential services in Statham, Winder, Bethlehem, Braselton, Lawrenceville, Lilburn, Dacula, Hamilton Mill, and Buford and N.E. Georgia. With an office in Lawrenceville and Statham, we're close by.
E-Z Out Tree Service is a member company of The Tree Care Industry Association and The International Society of Arboriculture. This means safety and quality are our top two priorities with every job.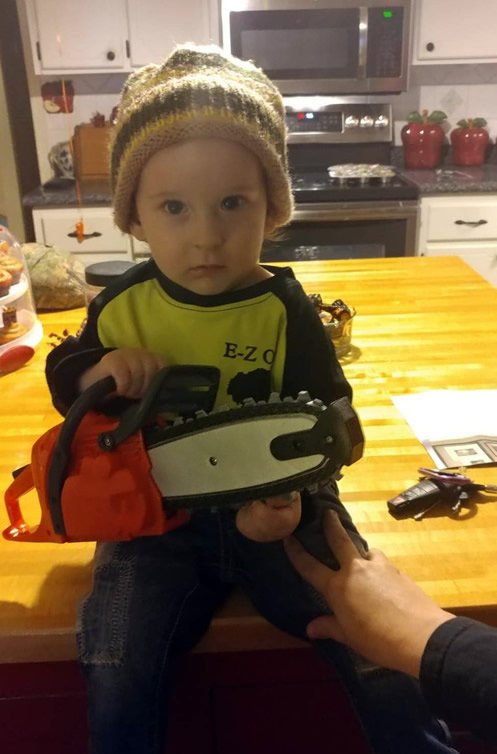 We're Already Raising Up the Third Generation of Tree Men at E-Z Out Tree Service
We Use Great People Who Are Skilled, Gifted, and Care About their Work.
Our Tree Service People
Good People Who Do Great Work
Our Motto is: "We always strive to provide service above and beyond what we promise"
The guys we use for our tree work are men we know. We do life with them. We train them. They're skilled at what they do, and they know trees– and how to remove them safely. They're the kind of guys you feel safe and confident around because you're entrusting your home and property to us when we work on it. We take that seriously, and we hope you do too.
Making Tree Services Stress Free
Here at E- Z Out Tree Service, we are going to make the tree removal experience a stress-free process by being up front with you on what to expect. Either Tom or Cole quotes every job rather than a salesman that you will never see again.
We have earned an excellent reputation and stand behind our work 100 percent. With all of our experience, friendly attitude, superb references, commitment, you can be confident that we will do an excellent job for you. Please give us a call for a free consultation!
If you are a victim of storm damage, we can remove the tree off your house skillfully and safely without causing further damage. We have excellent, long standing relationships with all the major insurance companies and many of the restoration companies as well. We'll work quickly and efficiently with the businesses to help you return to normal.
24 Hour Emergency Service!
24 Hour Emergency Service!